随身查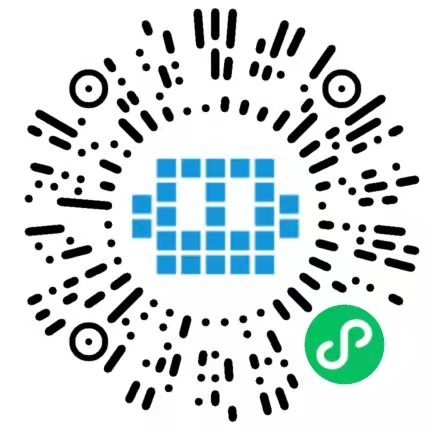 扫码添加小程序
手机随时查器件
厂商索引
Toshiba America Electronic Components, Inc.
TE Connectivity
Texas Instruments
Tyco Electronics Corporation / Alcoswitch
Taiwan Semiconductor Co., Ltd.
TT Electronics Resistors
Toshiba Electronics (UK) Ltd
Taiyo Yuden Co., Ltd.
TDK-Lambda Americas Inc.
TDK-Lambda Americas Inc., High Power Division
TDK-Lambda Corporation
TDK Electronics Corp.
TDK Corporation of America
TDK U.S.A. Corporation
TE Connectivity
Toshiba America, Inc.
Teledyne Relays
Teledyne Technologies Inc
Taoglas Antenna Solutions
Tokyo Cosmos Electric Co., Ltd.
Thomas & Betts
Triad Magnetics
Tak Cheong Electronics (Holdings) Co., Ltd.
TriQuint Semiconductor
Toko America, Inc.
t-Global Technology
Test Products International, Inc. - TPI
Thomas & Betts Corporation / Cable Television
Thomas Research Products
TE Connectivity - Circuit Protection
Teledyne DALSA
Telegartner, Inc.
Tektronix, Inc.
Tektronix, Inc. / Measurement Business Division
Trident Microsystems, Inc.
Toshiba Corporation
Teledyne Coax Switches
TA-I Technology Co., Ltd.
Teledyne Microwave Solutions, formerly Teledyne Cougar
Trompeter Electronics, Inc.
Tripp Lite
TXC Corporation
Tamura Corporation of America
Tyco Electronics - Relays and Contactors
Tusonix, Inc.
Techspray, an ITW Company
Torex Semiconductor, Ltd.
Torotel Products, Inc.
Traco Power
Thinking Electronic Industrial Co., Ltd.
Texas Advanced Optoelectronic Solutions, Inc. / TAOS
Tyco International (US), Inc.
TRINAMIC Motion Control GmbH & Co. KG.
Tadiran U.S. Battery Division
Thin Film Technology Corp (TFT)
Tag-Connect LLC
Taiwan Alpha Electronic Co., Ltd.
Texas Components Corporation
Taiyosha Electric Co., Ltd.
TURCK Inc.
TY-OHM Electronic Works Co Ltd
Tyco Electronics - Energy Division
Teledyne LeCroy
Taitron Components Inc
TranSwitch Corporation
Transcend Information, Inc.
Toshiba Imaging Systems Division
TRANSYS ELECTRONICS LTD
THine Electronics, Inc.
THAT Corporation
TM Technology, Inc. (TMTECH)
Tai-Tech Advanced Electronics Co Ltd
Tenmat, Inc.
Telit Communications S.p.A.
TRW Automotive
Telex Communications, Inc.
Trumeter Company, Inc.
Terasic
TT Electronics plc
Thomson Airpax Mechatronics LLC
Tristar Electronics Controls & Automation
Tri-Star Technologies
Twin Industries
Therm-O-Disc (Emerson)
Techflex, Inc.
Touch Revolution
Telegesis (UK) Limited
Telcona AG
Temex Ceramics
Tensility International Corp
Talema International Group
Thales Group
Twilight Technology Inc.
Triplett / Jewell Instruments
Tecal Electronics, LLC
TEKCON ELECTRONICS CORP
TRP Connector Ltd
Tecate Group
Industrial Defender Inc
Temex Ceramics
TE Connectivity - Madison Cable Corporation
Times Microwave Systems (TMS)
TPC Wire & Cable Corp.
Tai-Saw Technology Co., Ltd.
Texas Instruments
Truesense Imaging, Inc.
TR Fastenings
Theben AG
Token Electronics
Touchstone Semiconductor Inc.
Total Power International, Inc.
TRAK Microwave Corporation
Thordarson Meissner, Inc.
Triune Systems, LLC.
TechNexion
Tempo Semiconductor Inc
TechTools
Teka Interconnection Systems
TENX TECHNOLOGY INC
TESTEC Elektronik GmbH
TPC Wire & Cable
Transcom Inc.
Tellurian Technologies, Inc.
Trident Engineering, Limited
Transition Networks, Inc.
Trelec
Tokyo Electron Device Limited
Taitien Electronics Co., Ltd.
TME Electronic Components
Tianjin Zhonghuan Semiconductor Joint-Stock Co., Ltd.
Tekmos, Inc.
Transphorm Inc
TT Electronics Plc.
The Inter-Technical Group, Inc. (ITG)